Official website
Book direct
RECEPTION AVAILABLE
8:00 - 20:00
Welcome at Boutique Hotel Constans
​ ​ ​ ​
A four star luxurious hotel, ideally located in the heart of historic and government district of Prague just a few steps from Charles Bridge, The Prague Castle and St. Nicholas Church. Due to a perfect location, large spacious rooms and high quality of services provided is Boutique Hotel Constans an ideal place for business clientele, who especially appreciate the close location to the place of their appointments and the quiet environment in the city center, but also for those guests, who wish to spend an unforgettable moments in historic Prague environment.
---
We offer spacious, luxurious and stylishly furnished rooms and suites equipped with all modern amenities.
---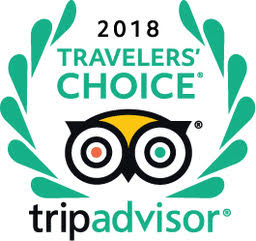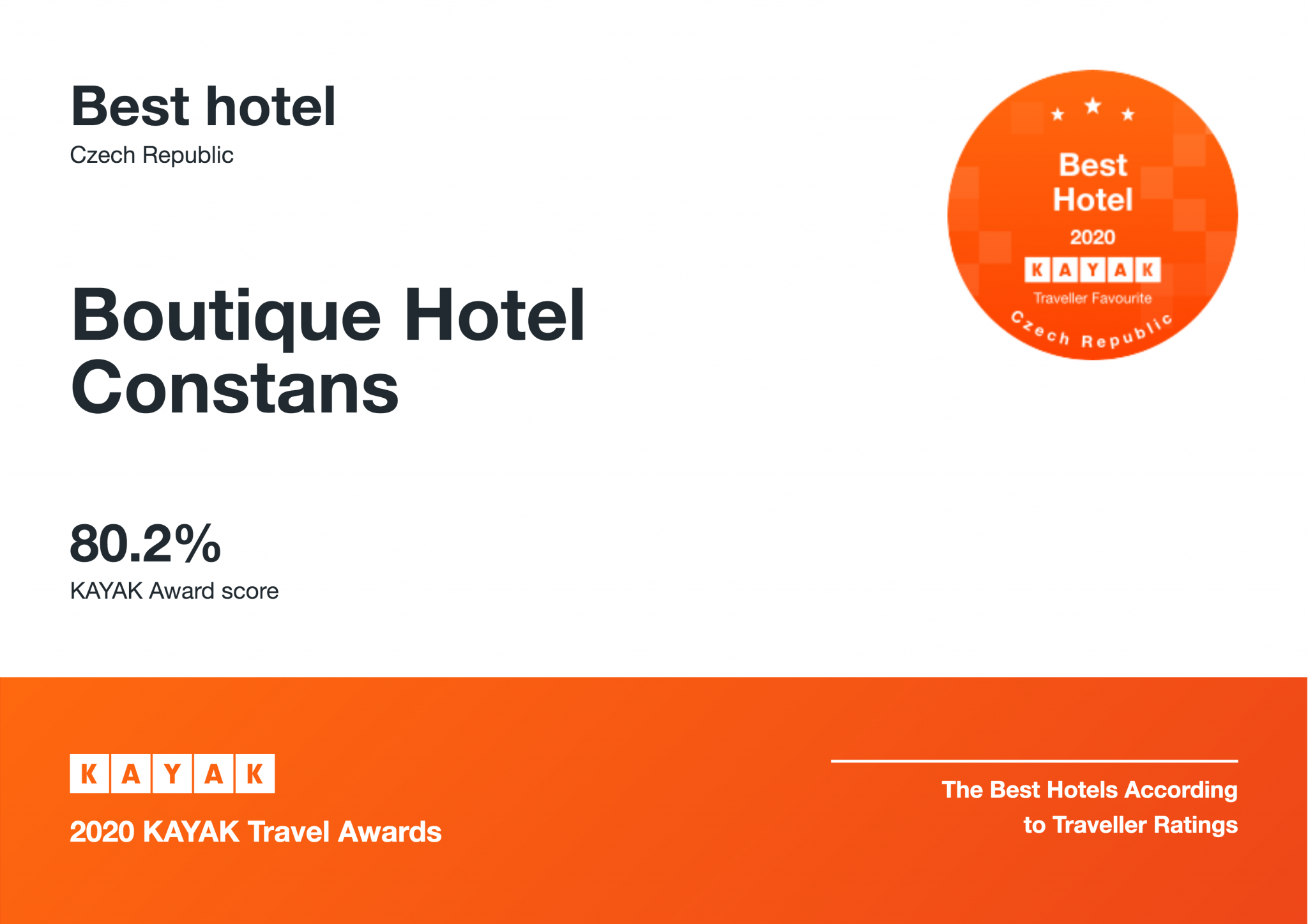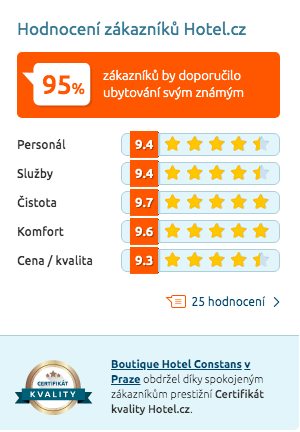 ---
What our guests say
"
A lovely hotel good location. Extremely friendly staff. They even gave us a a lively fridge magnet when leaving.
"
Betty Farrell
15-Apr-2019
"
Again another great stay at this hotel having first visited three years ago we will certainly be returning.
"
Christpher Pooley
30-Mar-2019
"
Very pretty room, very quiet but central location.
"
"
It was a fabulous hotel in a fantastic location. The breakfast was varied with lovely freshly cooked choices. The staff were extremely helpful. The rooms were spacious and clean. It was excellent value for money and I would definitely stay there again when in Prague
"
"
Wir haben zum zweiten Mal in diesem Hotel ein wunderbares Geburtstagswochenende verbracht und sind wieder superzufrieden mit dem Hotel, der Lage, dem Personal, dem Komfort, dem Frühstück, dem Preis - kurz mit allem! Wir danken für die schöne Zeit! Ingo mit Frau aus Dresden
"
Erdmute Kolboom
24-Feb-2019
Read more opinions
Recommended on Tripadvisor