Oficiální webové stránky
Rezervujte přímo
Vítejte v Boutique Hotelu Constans!
​ ​ ​ ​
Boutique Hotel Constans Prague je čtyřhvězdičkový luxusní hotel s ideální polohou v samém srdci historické a vládní čtvrti města Prahy, a to jen několik kroků od Karlova mostu, Pražského hradu a kostela sv. Mikuláše. Díky své ideální poloze, velkým prostorným pokojům a vysoké kvalitě nabízených služeb je Boutique Hotel Constans ideálním místem nejen pro obchodní klientelu, která zejména ocení dostupnost k místu jejich schůzek a klidné prostředí v centru města, ale také pro ty hosty, kteří chtějí strávit nezapomenutelné chvíle v prostředí historické Prahy.
---
Boutique Hotel Constans Prague nabízí prostorné, luxusní a stylově zařízené pokoje a apartmá s maximálním komfortem a veškerým moderním vybavením.
---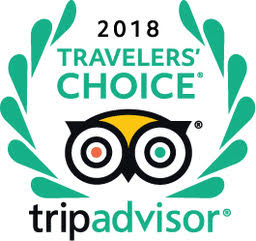 ---
Co o nás říkají hosté
"
S pobytom som bol spokojný. Výborná poloha, ústretový personál.
"
Anonymní host
22-Bře-2019
"
Hotel je naprosto skvelý, čistota na prvom mieste, ochotný personál, perfektná poloha, veľmi tichý a pokojný, celkový dojem perfektný, vrele odporúčam!
"
Anonymní host
15-Kvě-2018
"
Maximální spokojenost!!!!Čisto, snídaně bohatá, krásné místo!!!
"
"
Pekny prostorny pokoj presne podle ocekavani a skvely servis. Idealni lokace v centru mesta. Pokoj jsme meli jako svatebni apartma a vse probehlo perfektne . Trochu komplikovanejsi parkovani v garazi, ale vzhledem lokalite je to naprosto pochopitelne. Urcite hotel znovu vyuzijeme v budoucnu.
"
Anonymní host
30-Zář-2017
"
Příjemné ubytování v centru historické Prahy. Doporučuji.
"
Marie Rubišarová Medová
24-Lis-2013
Čtěte pro více názorů
Doporučuje Tripadvisor